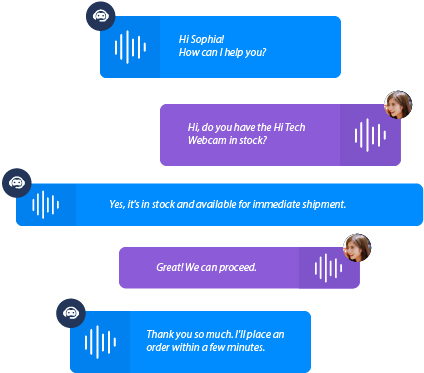 For larger companies, DataKnowl Contact facilitates creating complex contact centers, overseeing one or more high-capacity toll-free numbers (with thousands of simultaneous calls), and managing requests in teams that may even be geographically distributed.
Thanks to browser response and SIP protocol support, creating your own internal contact center is now very easy and inexpensive.

DataKnowl Contact is the perfect solution for your needs.

Because of V-Agent and V-Voice, it is also possible to offer advanced self-service telephone services, integrated with DataKnowl Contact, or as a stand-alone solution.

Combine human support with self-service based on artificial intelligence to deliver the exact service required.