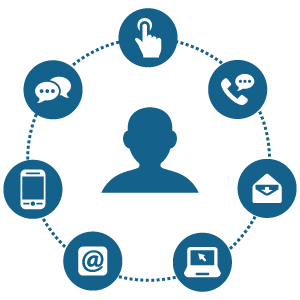 Omnichannel Interactions

Build stronger and lasting relationships by interacting with your customers on their favorite contact channel (Voice, Email, SMS, etc.).

Make the customer experience easier, satisfying, and more effective by leaving the customer the choice of the channel and the ways in which to contact you.

The omnichannel experience is also for your agents, who from a single point, the Interaction Center, can manage interactions on multiple channels, without having to manage multiple platforms, learn different tools for different channels, or having to continually switch between applications.