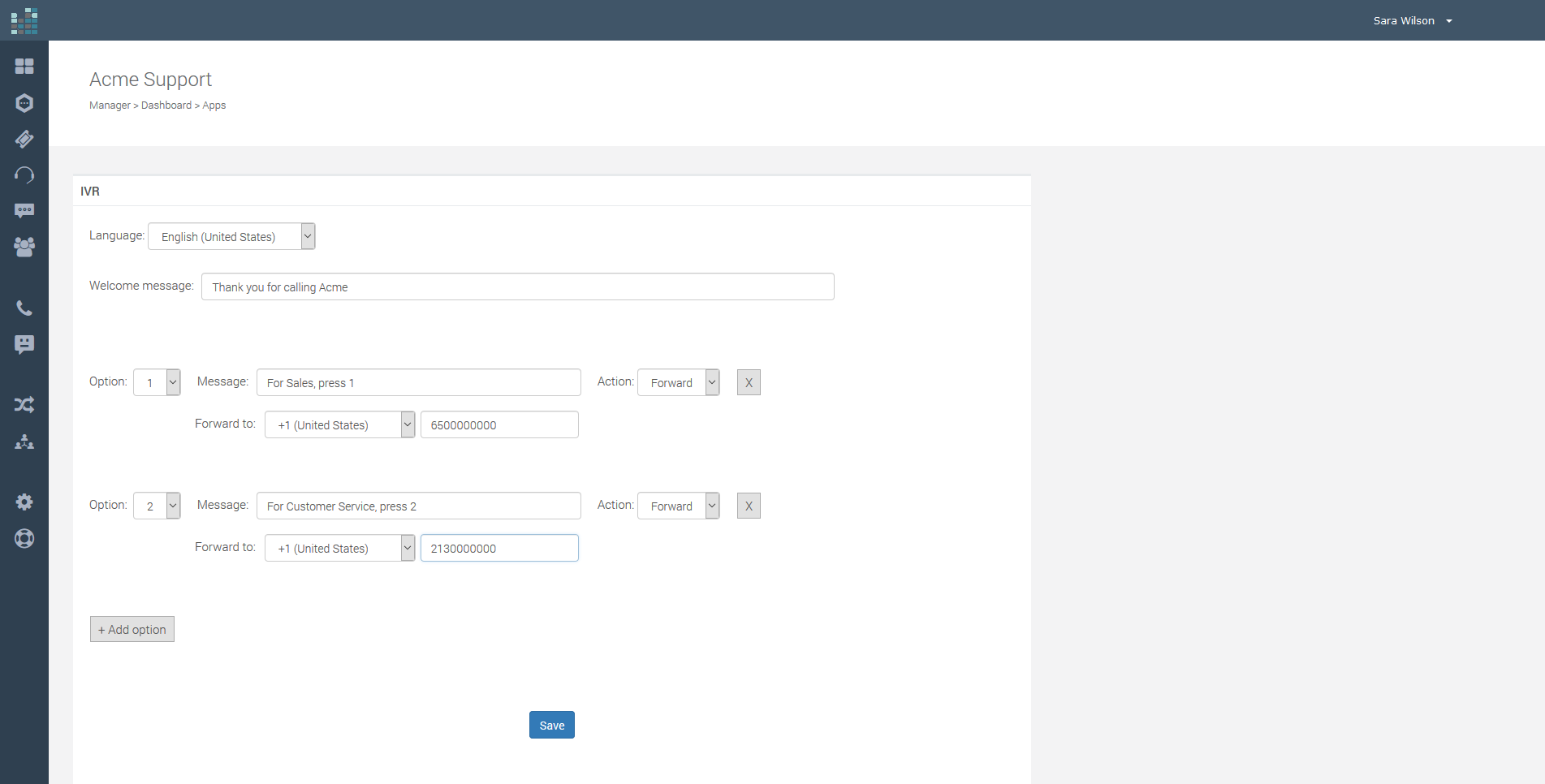 Interactive Voice Response (IVR)

Easily structure an IVR for your company, accommodating your customers' calls with a professional menu.

IVR allows you to optimize call management, forwarding them by destination (for example, 1 for sales, 2 for support), enhancing the customer experience.

As a result of advanced Text-To-Speech technology, it is possible to synthesize messages in real time, without having to pre-register them. You can change the IVR whenever you want, simply and quickly.

DataKnowl Phone System supports more than 30 languages for the IVR, including: English, ....