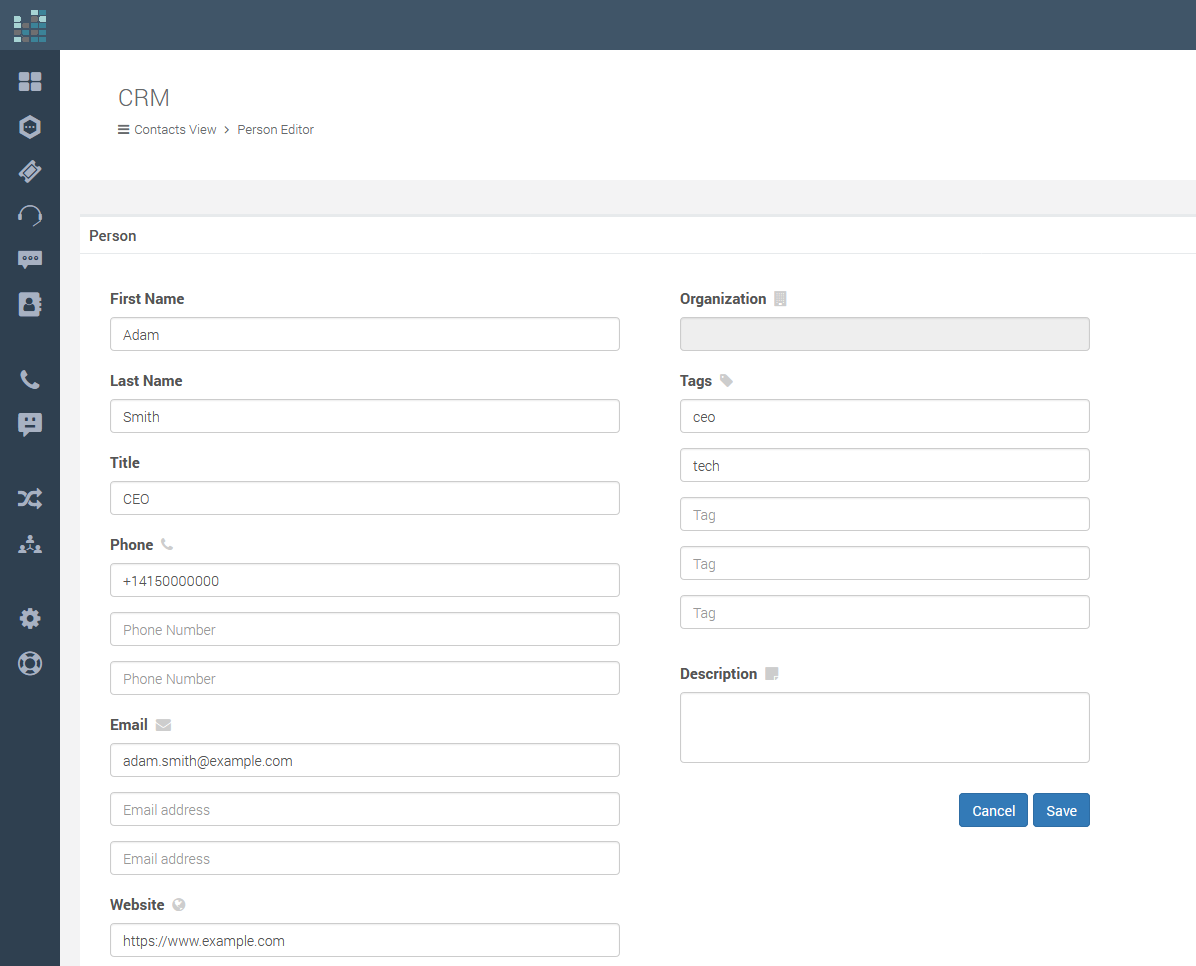 Manage relationships with People

A Person is the individual with whom you interact, who will have an associated set of properties such as: first name, last name, title, qualification, one or more telephone contacts, email addresses, etc.

DataKnowl's CRM, in the Contact Manager mode allows you to add and store contact information easily and also edit or remove information easily and efficiently.

It is also possible to associate a person with an organization simply and quickly.

For each contact, you can add tags, handy for classifying, identifying contacts, and searching for them based on the tags inserted (e.g. customer, supplier, partner, etc.) and you can write a short description. All the information you need will always be available.